We have created a comprehensive Security Operations Center (SOC) framework to help you keep your SOC up with the time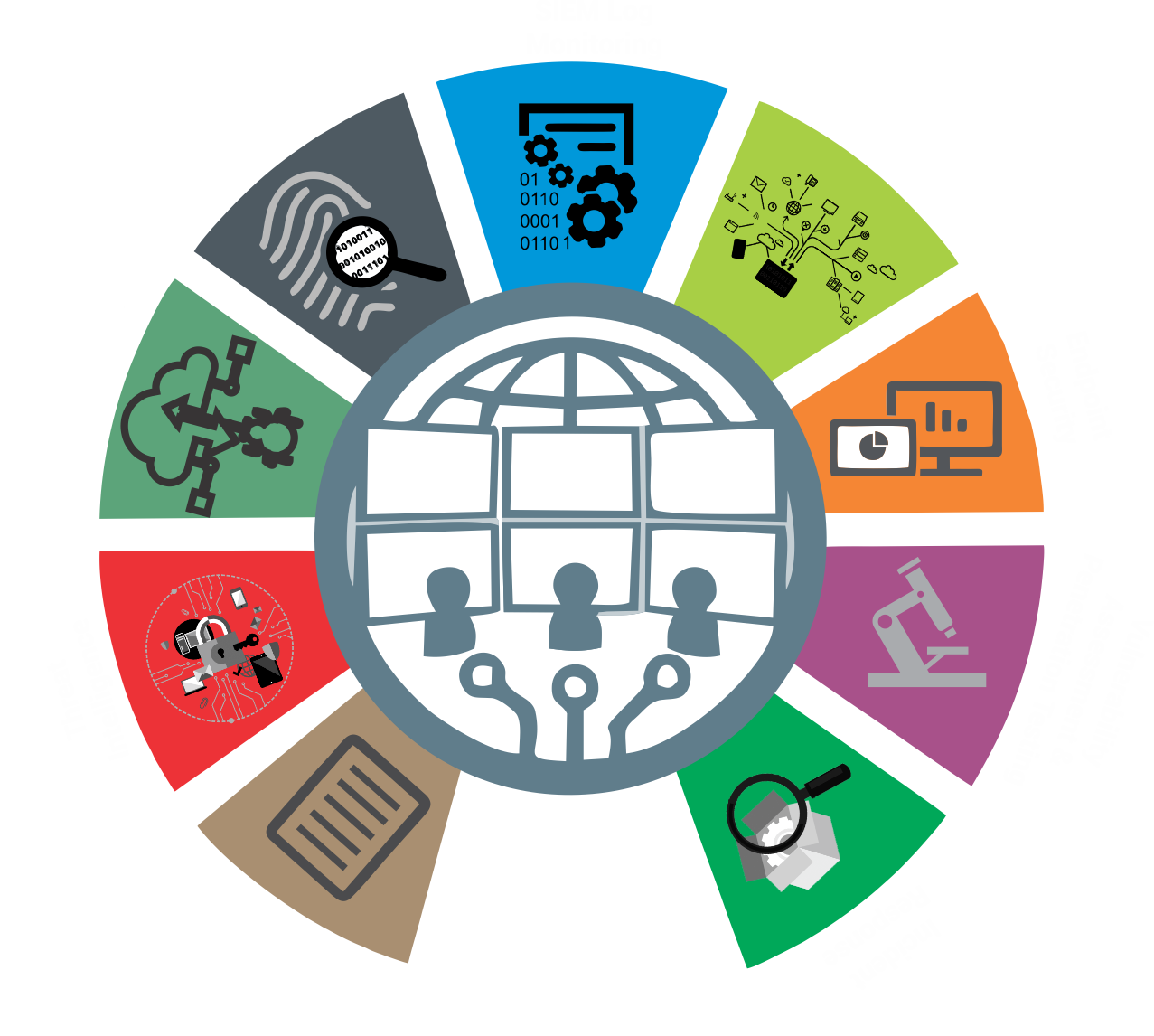 Let us transform your SOC by:
Implementing the necessary SOC Tools and Technologies
Defining clear processes and standards
Filling the roles with skilled employees and ensure continuous training
Technologies
SOC's success depends on collection of the right data, correlation, detection, analysis and management technologies:
Security Information Event Management (SIEM)
Vulnerability scanner
Network Intrusion Detection and Prevention
Threat Hunting
Threat intelligence
Security Orchestration, Automation and Response (SOAR)
KPI Analysis and Reporting
Processes
To ensure continuous quality alerting, key processes should be defined a SOC analyst follows (eg. in form of checklists or playbooks) to ensure no important tasks fall through the cracks.
Event classification & Triage
Prioritisation, Analysis & Escalation
Remediation & Recovery
Assessment & Review
Reporting & Documentation
Build Knowledge base and ensuring knowledge transfer
People and skills
The best tools, technologies and processes will not be effective without skilled staff. Continuous formal, vendor-specific and internal trainings are key!
Roles and responsibilities:
Tier 1: Alert Analyst
Tier 2: Incident Responder
Tier 3: Subject Matter Experts (SME)
Tier 4: SOC Manager
SOC Head